The Headingley Highway
Woodhouse Lane - Headingley Lane - Otley Road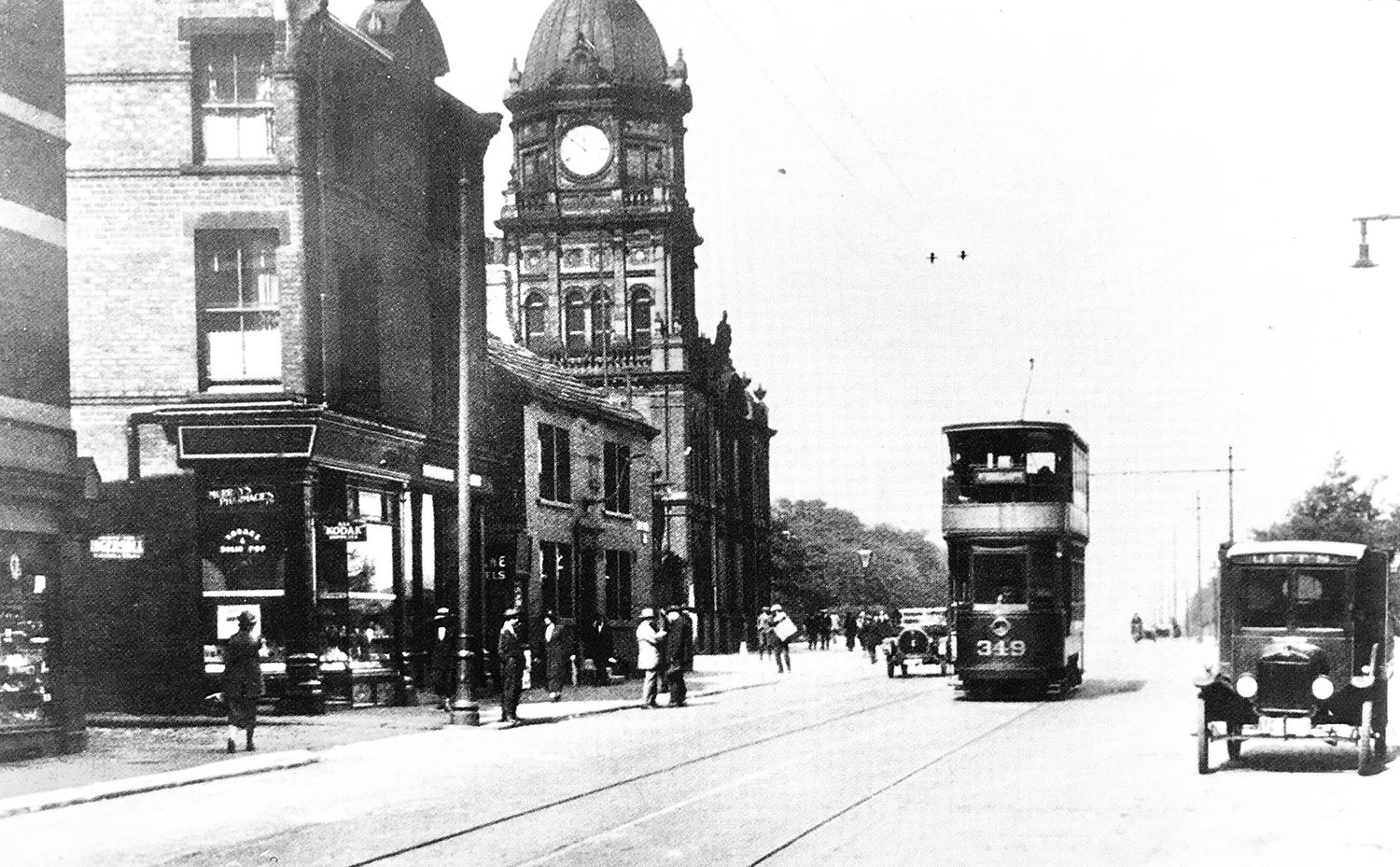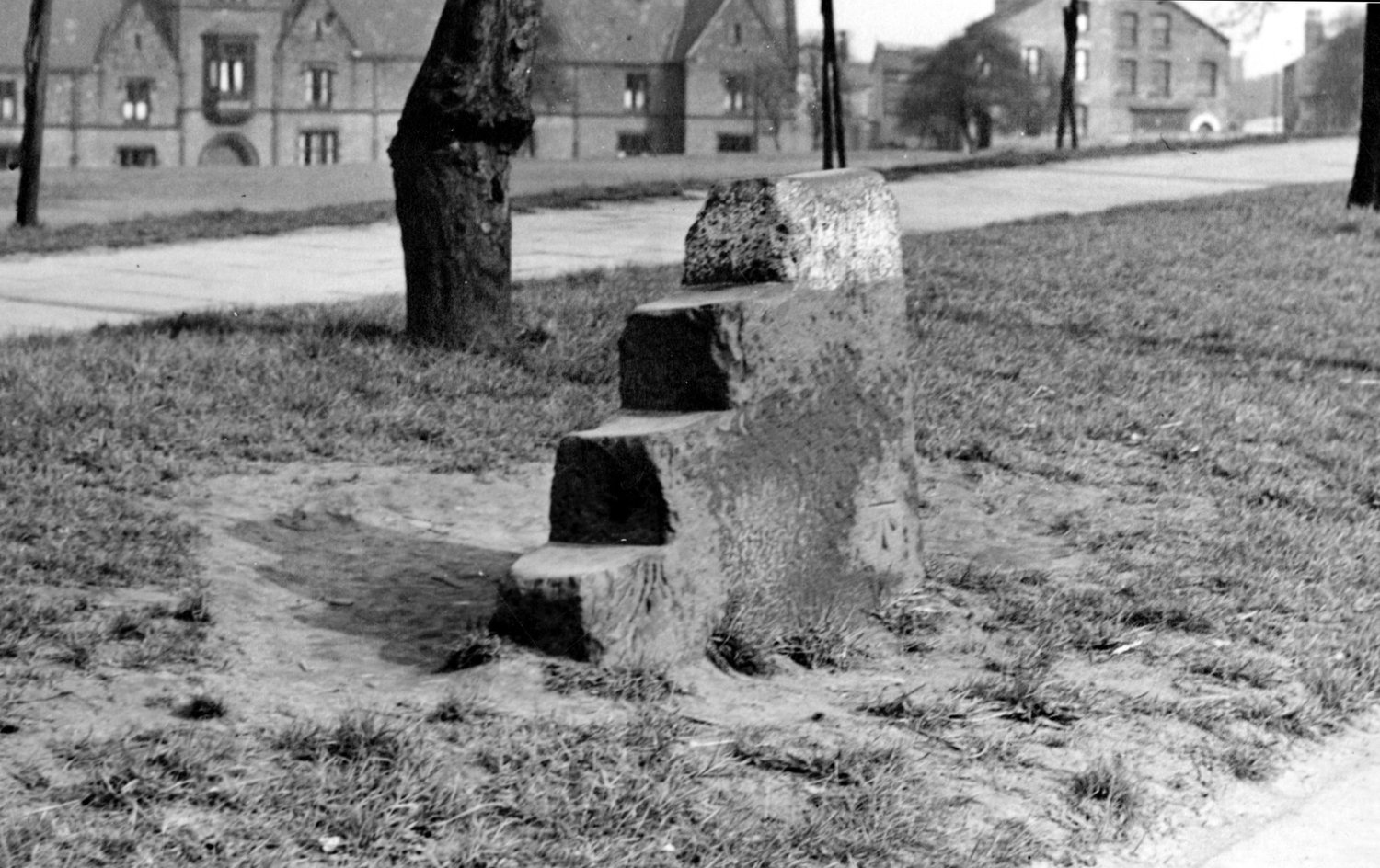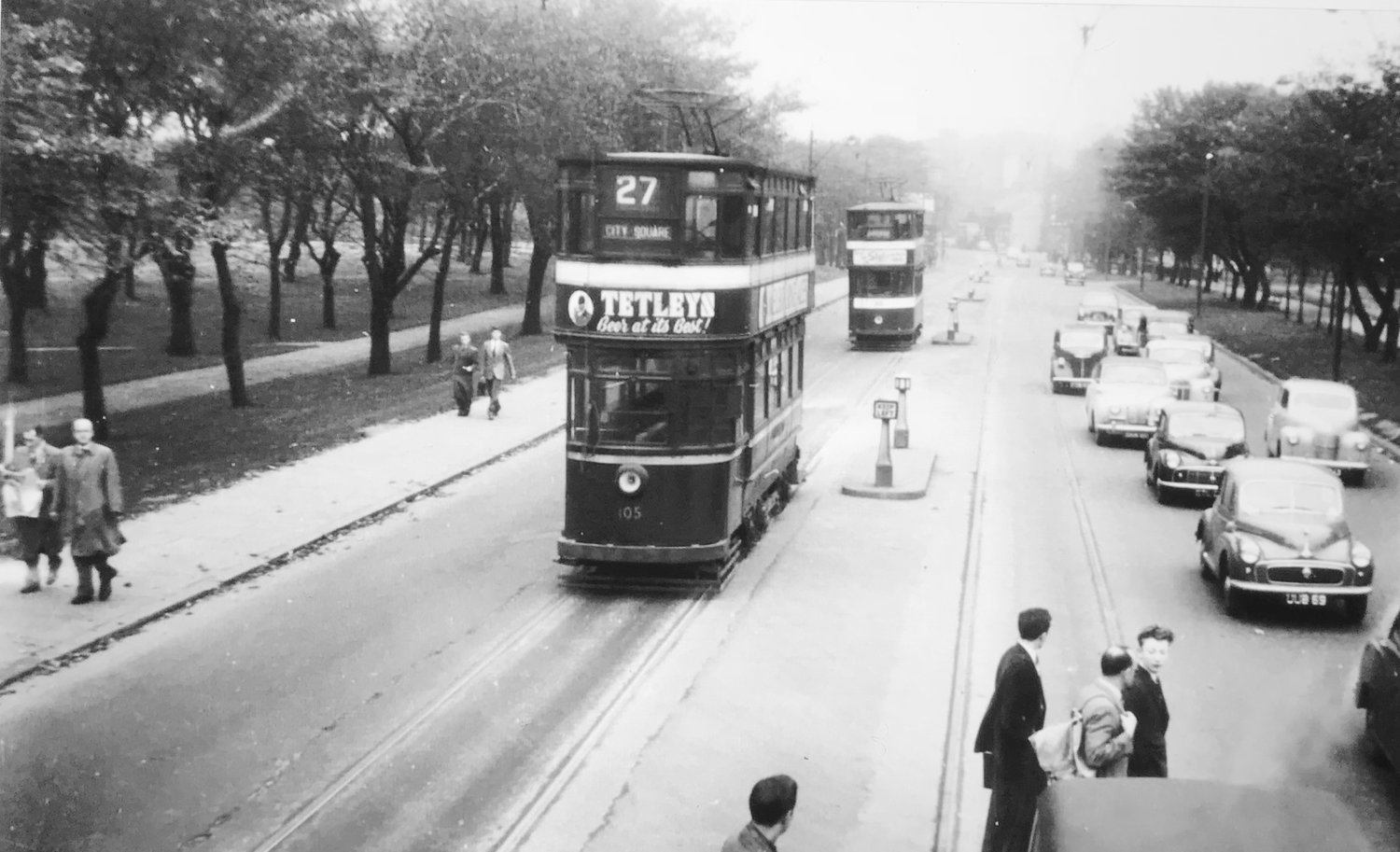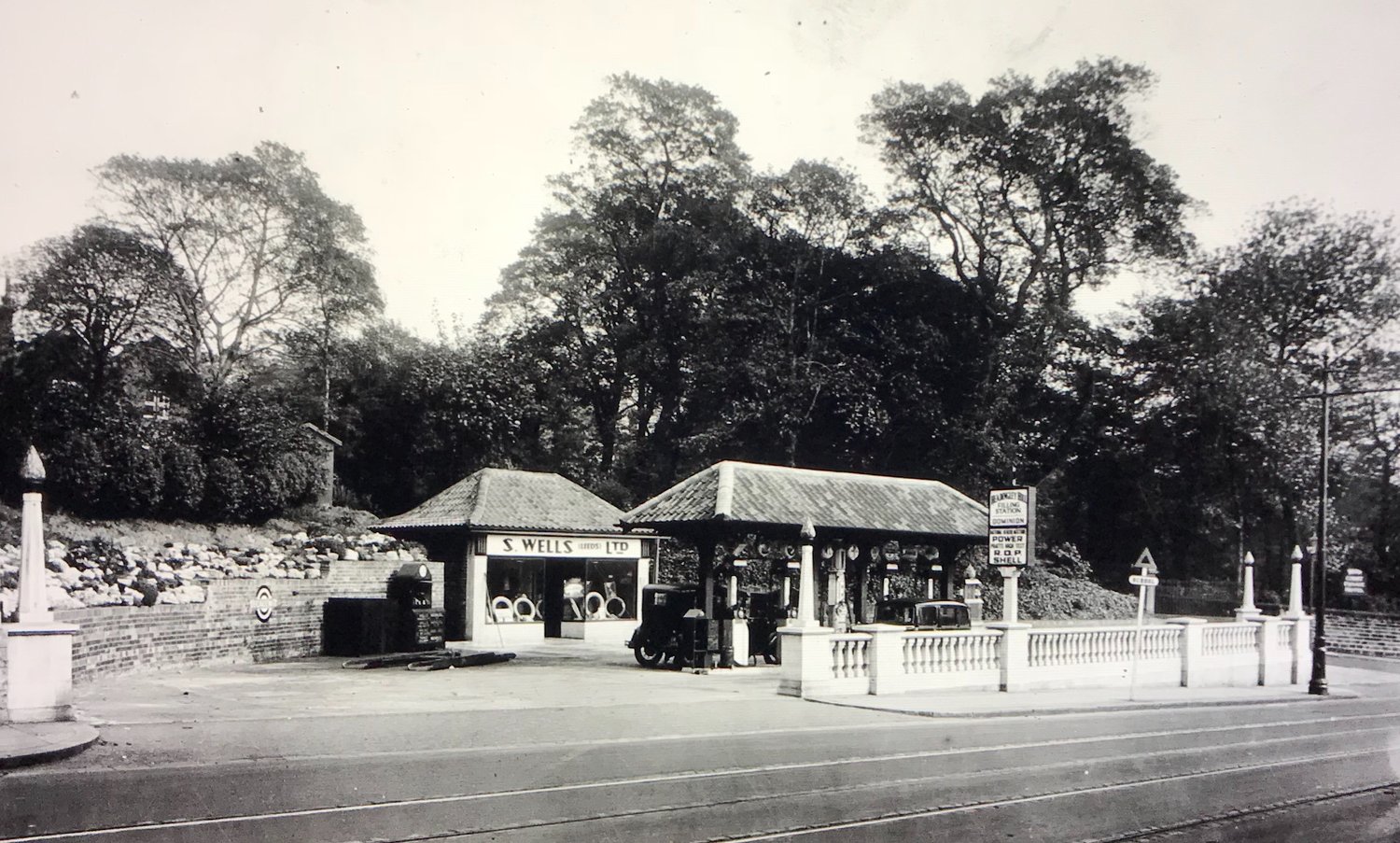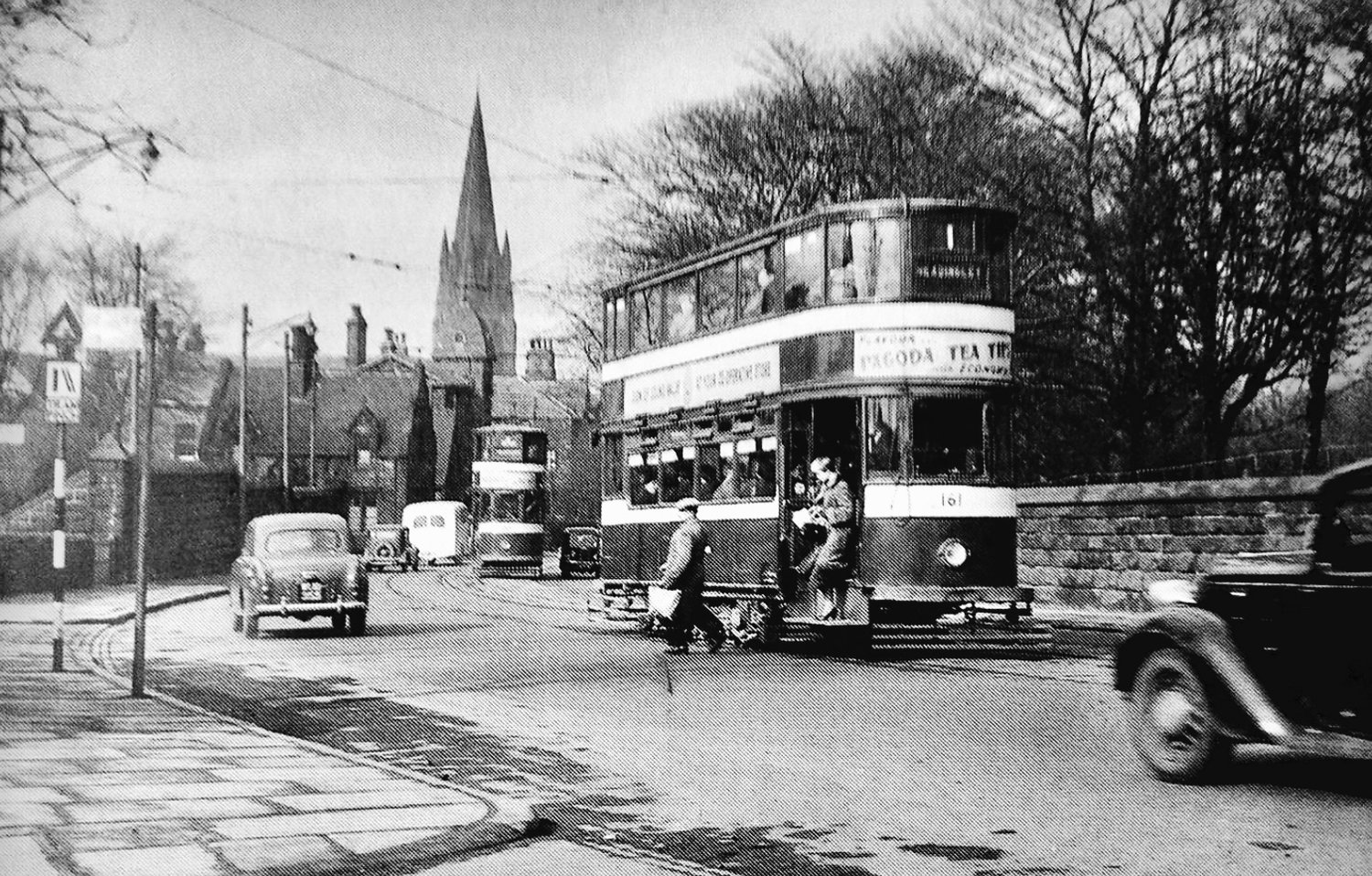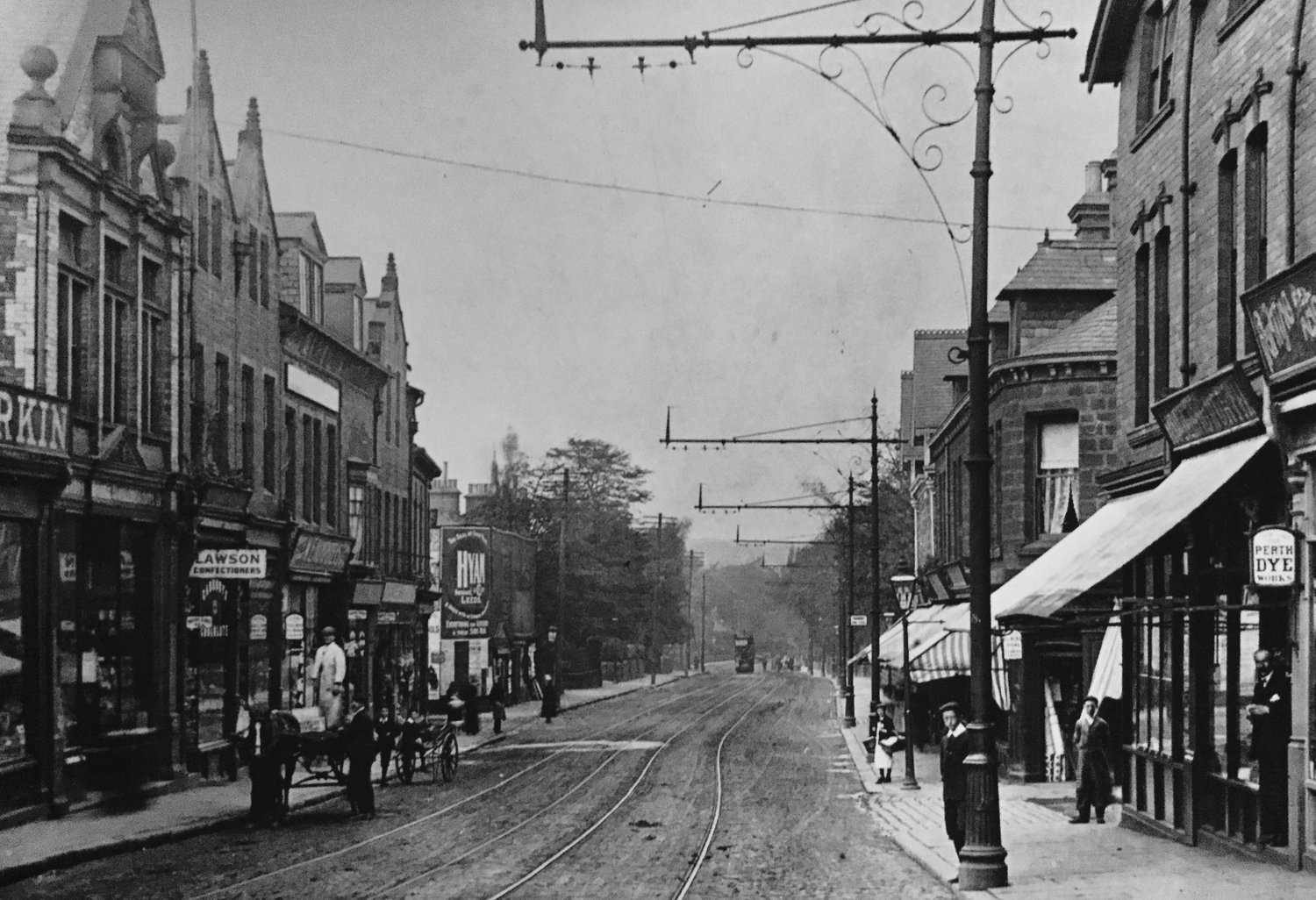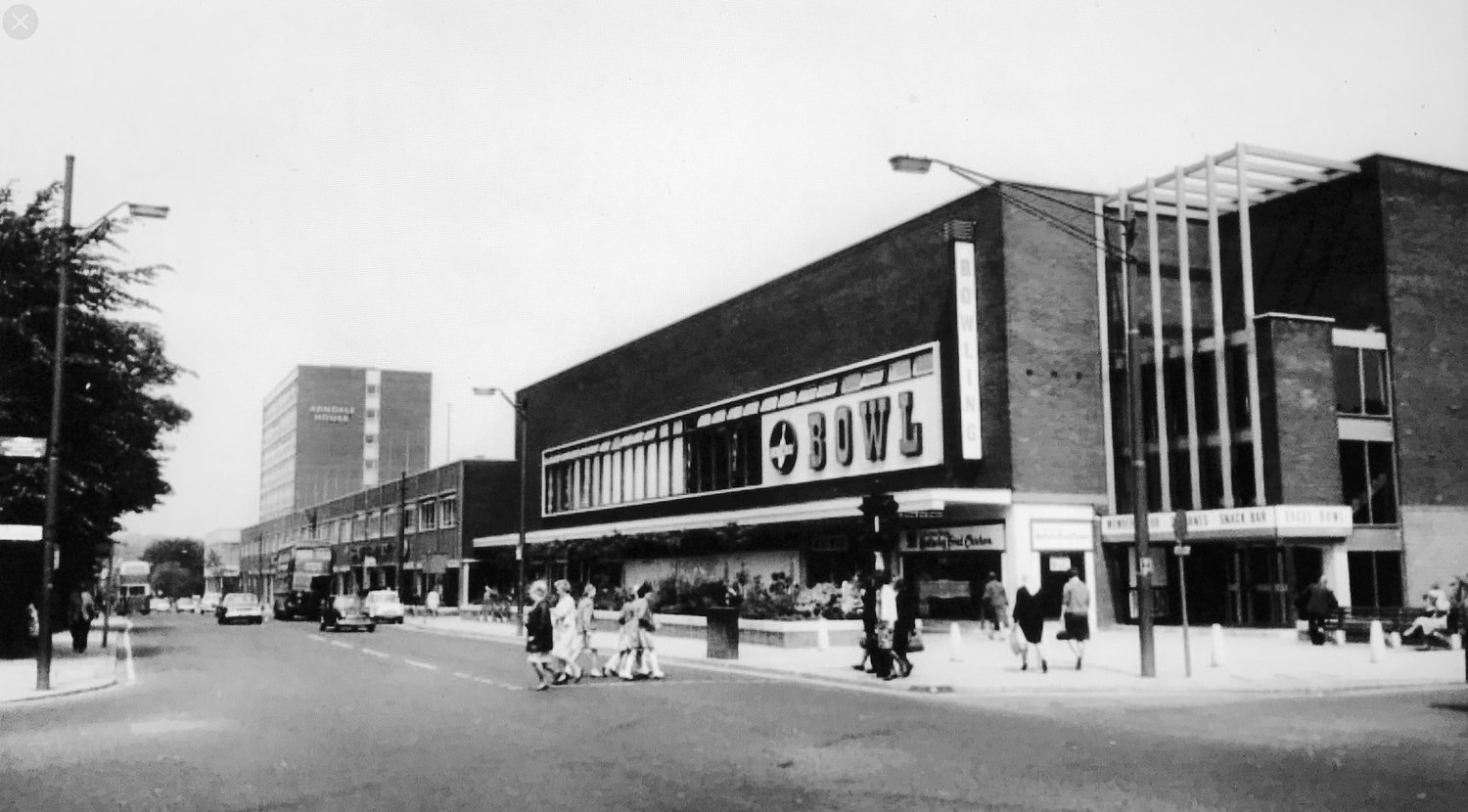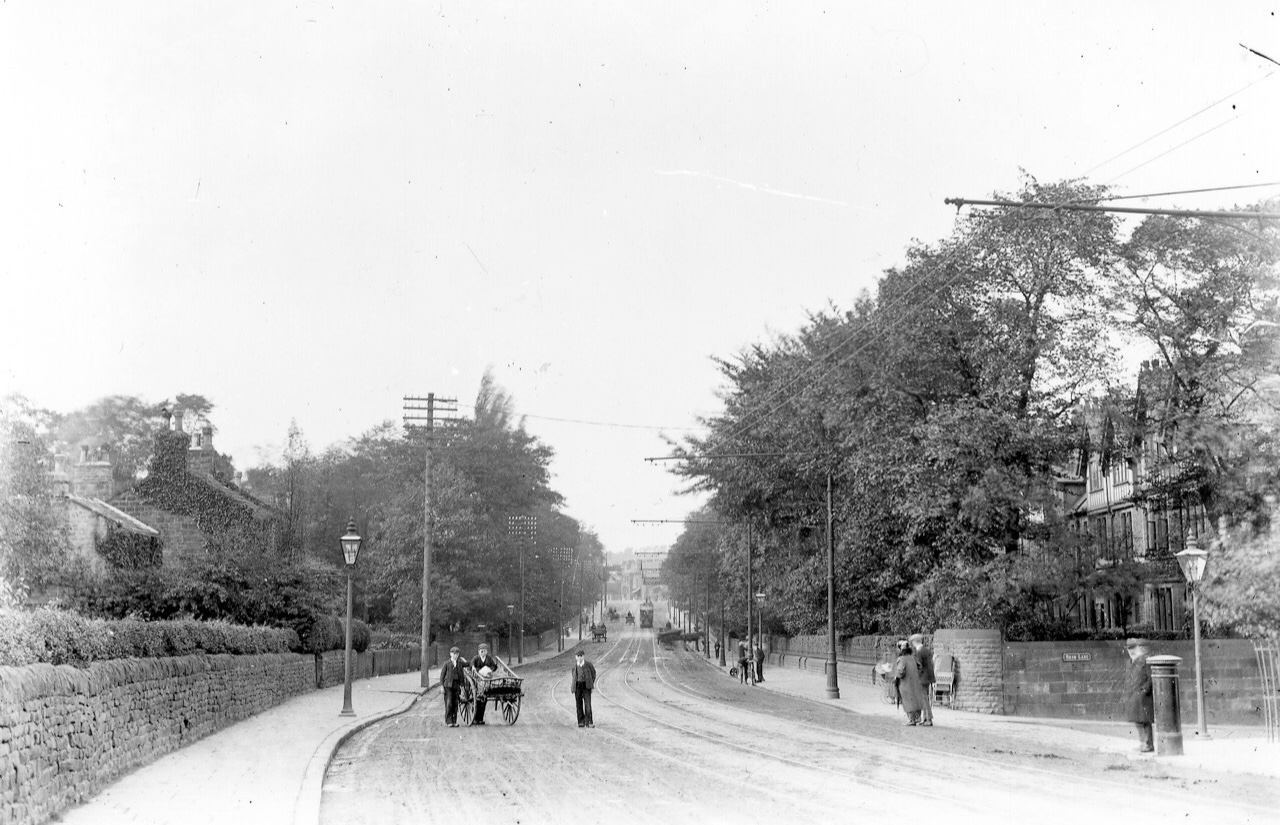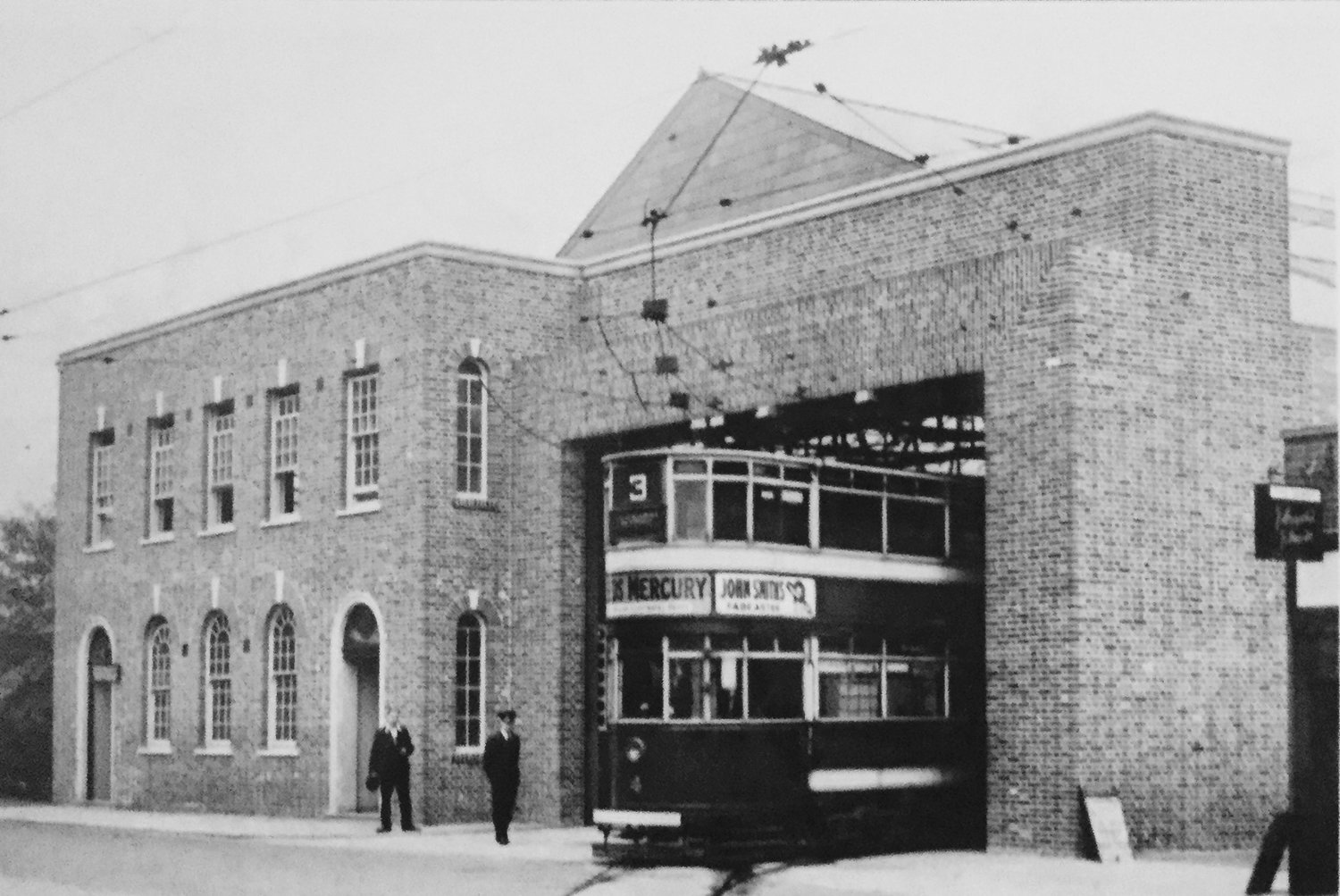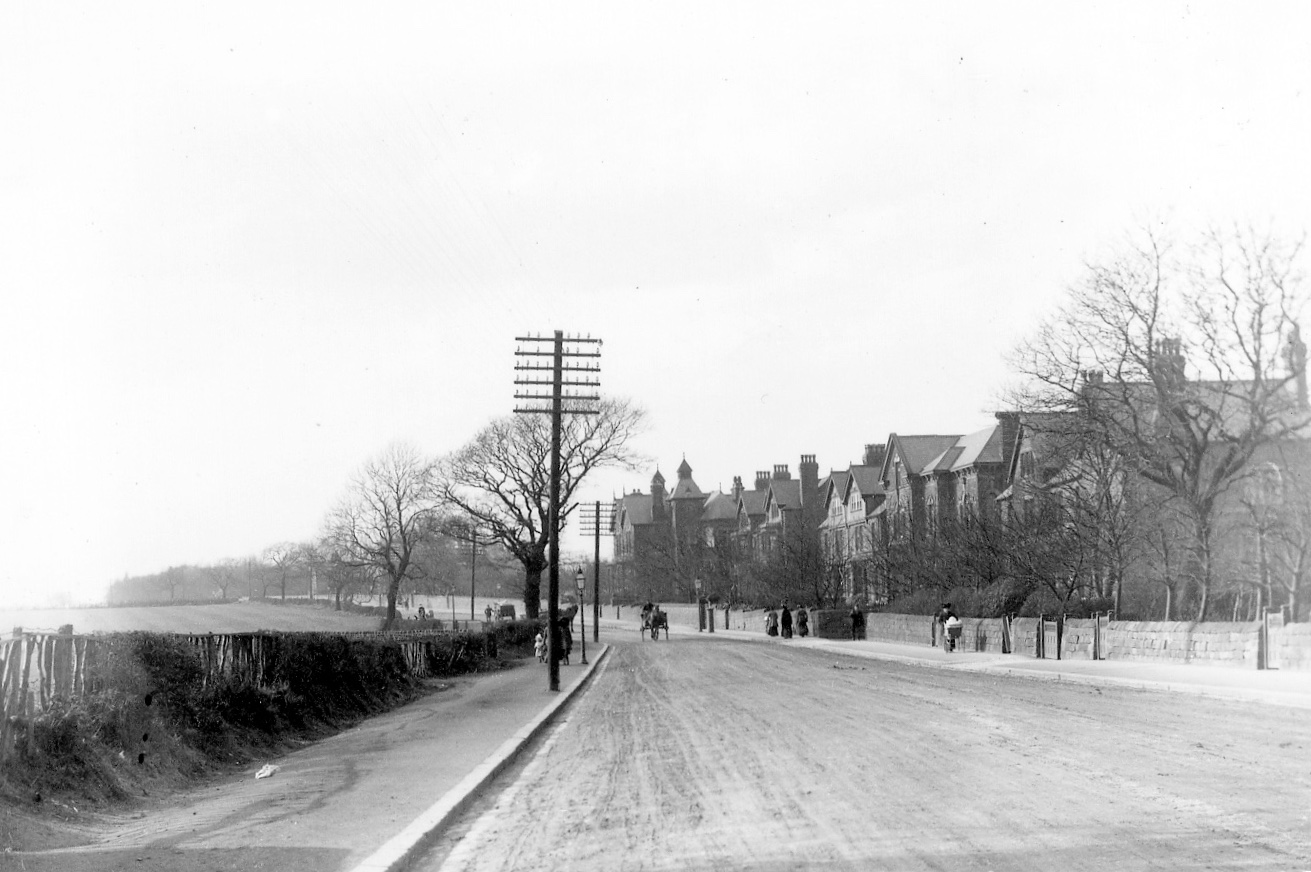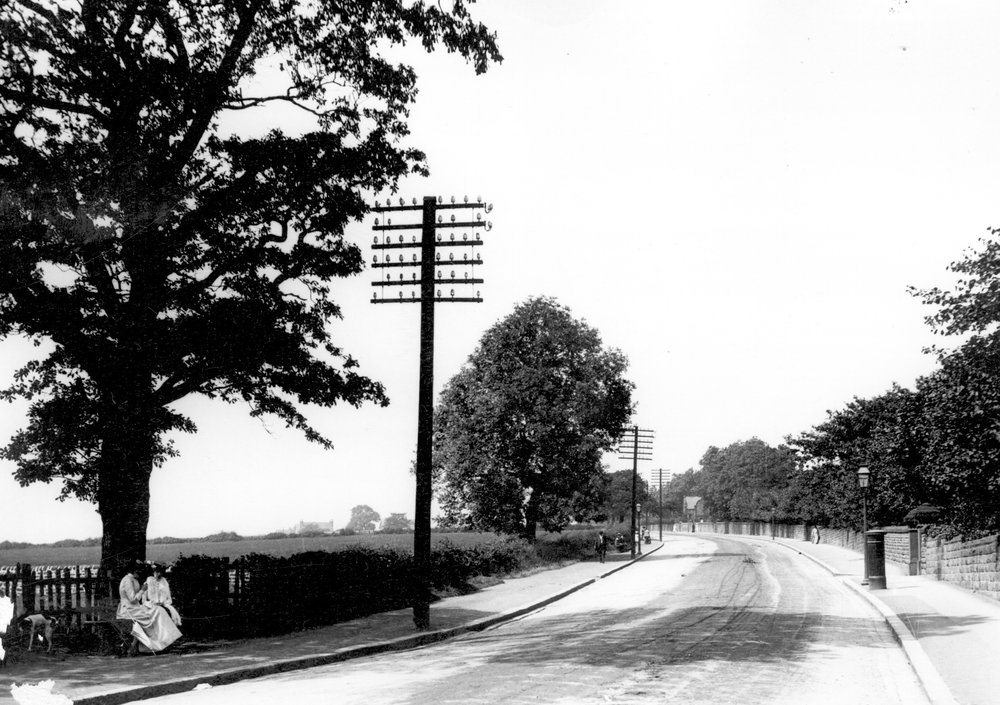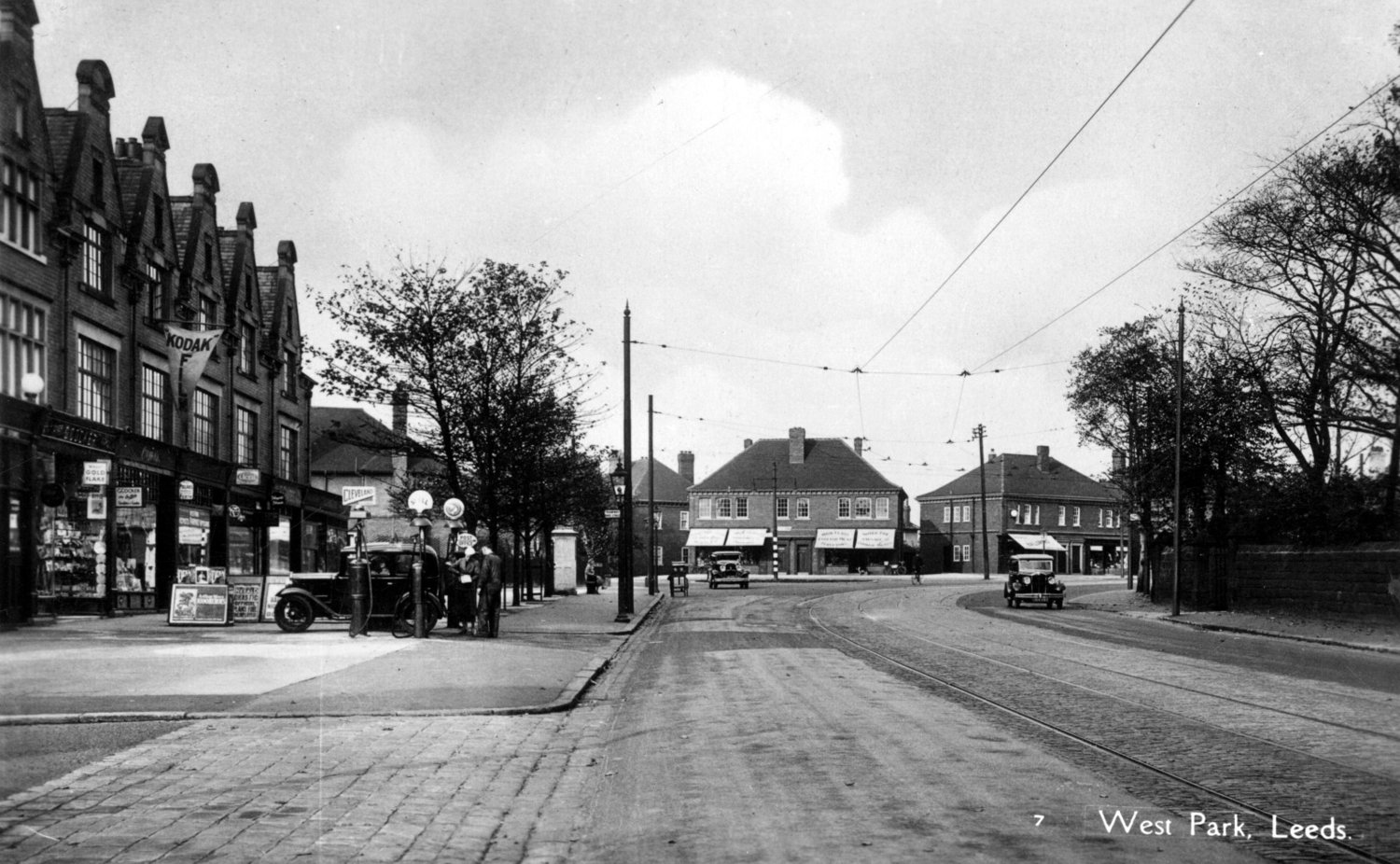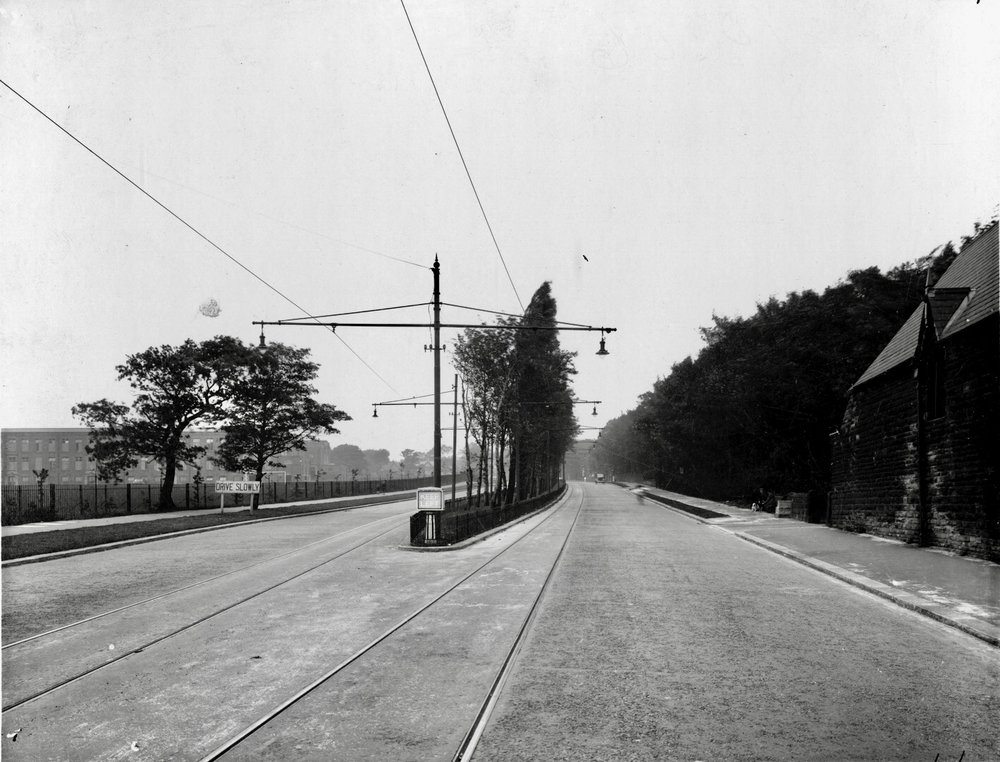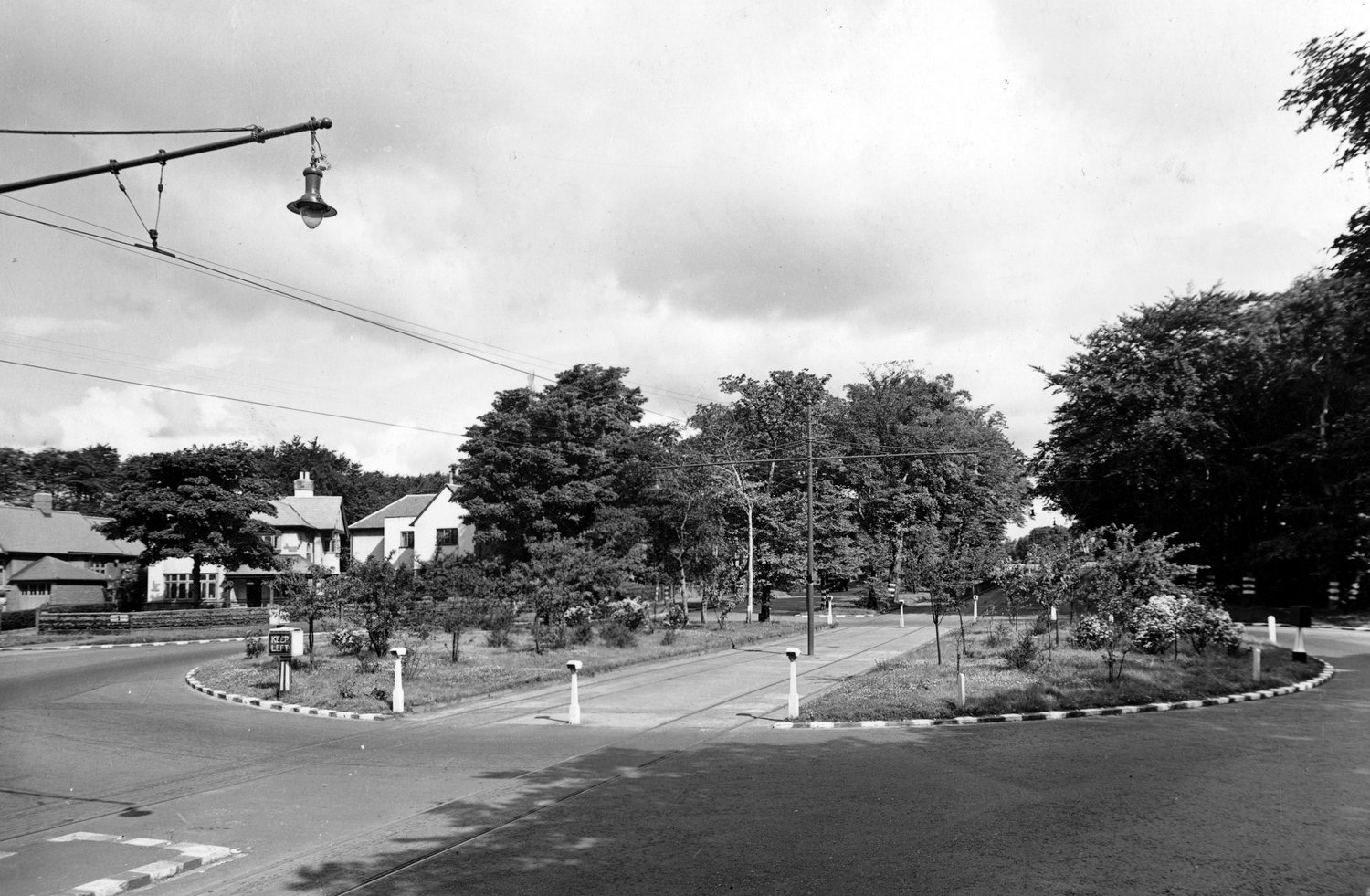 For centuries, Leeds was connected to Headingley village, over Woodhouse Moor and Headingley Hill, by a narrow country lane, which continued past Headingley Moor to the settlement at Far Headingley and beyond (the main Otley road then ran through Burley). However, with increased trade and traffic, in 1755 a turnpike road from Leeds through Headingley to Otley got under way. This new road led to the expansion of Headingley village, and in 1838 Leeds' first suburban omnibus was introduced, running to Far Headingley. This service fuelled the early Victorian foundation of Headingley suburb and the development of Headingley Hill and Far Headingley. In 1871, Leeds' first tram ran to the Original Oak, and later a depot was built in Far Headingley. The trams served the later Victorian expansion of Headingley and the development of Hyde Park. At the beginning of the twentieth century, West Park was built up and the tram was extended there, and then to Lawnswood cemetery. The Number One bus stills runs along this route. Thus, the combined highway of Woodhouse Lane, Headingley Lane and Otley Road now threads together the neighbourhoods of Hyde Park, Headingley Hill, Headingley itself, Far Headingley and West Park.
Photographs by kind permission of Leeds Library and Information Service, The Thoresby Society and Helen Pickering. Some of these photos are copyright and should not be reproduced without the owner's permission. Every effort has been made to contact all copyright owners. We would be pleased to rectify at the earliest opportunity any omissions and errors brought to our notice.

For the highway now, see A660; see also, History of Headingley and the article below.

For further information, see Chaper Six 'Otley Road' of Eveleigh Bradford, Headingley: This Pleasant Rural Village (2008) (available at HEART).